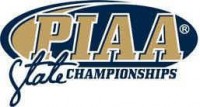 By Matt Smith
Cardinal O'Hara players threw Hershey's Kisses to their fans in the Springfield gymnasium after clinching a berth to the PIAA Class 5A championship game Saturday. The Lions were in full celebration mode following a 40-28 victory.
O'Hara will playing reigning Class 5A champion Chartiers Valley at the GIANT Center.
For the District 12 champion Lions, who are the No. 1 team in Delaware County and arguably one of the top five teams in eastern Pennsylvania regardless of PIAA classification, Tuesday's Class 5A semifinal against the District 1 and Central League champion was supposed to go their way. Anyone who follows high school basketball in Delco would've told you that Catholic League teams are just bigger, stronger, faster and better.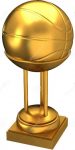 Springfield (21-1) didn't buy into the talk.
The Lions emerged victorious, but they had to fight every second to earn it.