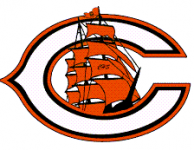 By Terry Thomas
The 2020-2021 basketball season was definitely one for the history books. To begin, the start of the season was delayed until January 2021 as COVID-19 restrictions were finalized and implemented. All the Del Val League teams did not participate. Academy Park elected not to field a team thus shortening the League schedule to six games instead of eight. Travel restrictions caused the cancellation of games resulting in Chester's ten game regular season schedule.  
This season also marked several firsts: 1) Chester High played Chester Charter Scholars Academy for the first "City Championship" game since St. James High School back in 1986-87; St. James Catholic High School closed in 1993. 2) The District Tournament was limited to the Top 10 teams based on their Power Rating and all games were play on the home court of the higher seed including the Championship game. 3) The State Tournament consisted of only the District Champions with games played at the home court of the higher seed with the exception of the Championship game. 
The Clippers opened the season winning their first four games before losing a close one to Imhotep Charter. The loss snapped the Clippers 7-game win streak and their 21-game win streak at the Clip Joint. They bounced back and won their remaining five regular season games. Along the way capturing the Del Val Championship, their fourth consecutive undefeated Championship. Goal #1 – Accomplished.