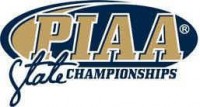 By Matt Smith
Cardinal O'Hara is hoping the third time is the charm.
The Lions have appeared in two PIAA championship games. Each time, they have come home empty-handed.
In 2009, Daily Times Player of the Year Stephanie Holzer re-aggravated an ankle injury as the Lions lost to Mount Lebanon, 57-48, at Penn State University's Bryce Jordan Center. Seven years later, behind two-time Player of the Year Hannah Nihill and All-Delcos Mary Sheehan, Kenzie Gardler and Maura Hendrixson, O'Hara suffered a 57-34 defeat to Cumberland Valley, which celebrated its third straight PIAA title at the expense of the Lions. In both prior final appearances, O'Hara was competing in Class AAAA, the PIAA's highest enrollment classifications until 2017.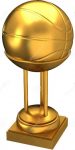 Delaware County's top girls basketball program has a third chance to make history Saturday. The Lions will meet reigning Class 5A champion Chartiers Valley (15-3) at 5 p.m. at the Giant Center in Hershey.
O'Hara (14-4) is the District 12 champion and Philadelphia Catholic League runner-up. The Lions were victorious over previously undefeated Springfield, 40-28, in an all-Delco semifinal contest Tuesday. Three of O'Hara's four losses have come by three points or fewer. The Lions lost two of three against Catholic League champion Archbishop Wood, which is playing for the Class 4A title Saturday at noon.