By Rick O'Brien
In the inaugural year for six PIAA boys' basketball classifications, there are four District 1 championship games and one District 1-11 subregional final on tap this weekend.
District 1 Class 5A
No. 8 Upper Merion (16-9) vs. No. 3 Penncrest (19-7), Saturday, 2 p.m. at Villanova.
Undersized Penncrest has to find a way to slow a pair of Upper Merion senior forwards: 6-8 Matt Faw and 6-6 Ethan Miller.
In Wednesday's 45-30 victory over Bishop Shanahan, the Vikings scored 22 of their 35 second-half points in the paint. Miller netted 15 points, and Faw, who is ticketed for Holy Cross, had eight.
Penncrest's catalyst, junior point guard Tyler Norwood, netted 21 points in Wednesday's 41-33 win over Great Valley. He shot 9 for 10 from the stripe in the second half.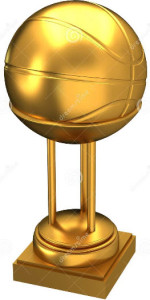 Norwood (24 ppg., 5.1 apg.) has drilled 79 threes. Mike Mallon, a 6-3 senior forward, managed 11 points (five on offense) and eight points against the Patriots.
Pick: Upper Merion, 56-50.
(click on this link for the District 1 Championship picks)
(Webmaster's note: We will be audio broadcasting the Upper Merion vs Penncrest Championship game. Our broadcast begins at 1:45 PM. The link to the game is on the left hand side of the page.)