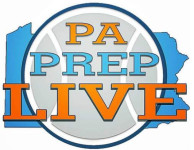 By Pete Digiovanni
The old adage that defense wins championships could certainly apply to Penncrest's 41-33 victory over Great Valley on Wednesday night at Temple's Liacouras Center in the District 1 Class 5A semifinals. Although no championship was claimed Wednesday, it may lead to one.
The third-seeded Lions (20-6) harassed the second-seeded Patriots into a one-for-10 shooting nightmare in the fourth period, outscoring them, 12-5, to punch their ticket into the disrirct championship game against No. 8 Upper Merion on Saturday at The Pavilion at Villanova University.
"I mean shooting like that in the fourth period is not going to get it done," Great Valley coach Paul Girone said. "They took our back screens away and we had to settle for too many jump shots tonight. They out-rebounded us, and had 12 second-chance points."
Junior Tyler Norwood led all scorers with 21 points, while Mike Mallon added 11. It was Norwood's six-for-seven at the foul line in the decisive fourth period that was key for the Lions. Alex Capitano and Gavin Frankenheimer had nine points each.
"It is great for the community, the school and the kids that worked so hard to be going to Villanova," Penncrest coach Mike Doyle said. "We thought at the beginning of the season that we wanted two home games and get to Temple, and now, I guess it is Villanova. We are very excited to be playing for a district title.
(click on this link for the full article)
(Webmaster's note: The Penncrest vs Great Valley game was our Game-of-the-Week and can be heard on our Archives link on the left hand side of the page.)