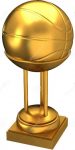 By Bob Grotz
Long before the PIAA Class 5A championship game began Saturday, the Cardinal O'Hara girls had a sense that they would make history.
The bus ride to the Giant Center was so full of energy, Sydni Scott showing her teammates a cool dance, they figured something remarkable and historical was next. Voila, the Lions recorded the school's first state championship in basketball.
"The bus ride, we just kept telling ourselves that we've got it," said Scott, who scored a game-high 16 points. "Just bring energy, talk and play hard. Oh, and I fell. The bus driver hit the brakes mid-ride and I fell. But I feel fine."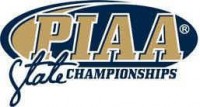 The same could be said of the Lions, who on the way to a 51-27 victory, held Chartiers Valley to a season-low 27 points.