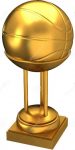 By Bob Grotz
From the rousing sendoff with the school band in Marple, to the masked and sparsely populated Giant Center witnesses serving as a reminder of the world in which we live, the Cardinal O'Hara girls' basketball team collected a lifetime worth of memories Saturday.
Even the ride to the PIAA Class 5A state final was special, Syndi Scott shrugging off a fall during a sudden stop to wind up leading everyone with 16 points. The alumni support, the well wishes of classmates and parents, even the conversations the Lions shared on the 90-minute bus ride west are a part of the legacy. The Lions earned every accolade, and five, 10, 20 years from now they'll get together and live it again. Particularly the game.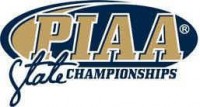 The Lions and coach Chrissie Doogan crushed Chartiers Valley, 51-27, to bring home the school's first girls basketball state title, and the first state championship for a Delaware County girls' program since Chuck Creighton and Archbishop Carroll won it all in Class 4A in 2009.