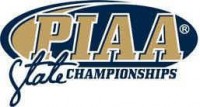 By Matt Smith
The early returns to Cardinal O'Hara's 2021 season were cause for concern.
The Lions started the year losing three of six in the Catholic League. At the time, third-year Lions coach Chrissie Doogan challenged her players to be better and learn to finish games. She wanted her juniors and seniors to play like veterans and lead by example.
"We lost at West Catholic, the third loss of the season, and that was kind of our turning point," said junior forward Maggie Doogan, the coach's daughter. "It was, like, do we really want this? How badly do we want this? We had to show that we wanted it."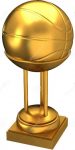 Ultimately, the Lions answered their coach's call and became a great team, one for the local history books.
After that look-in-the-mirror moment earlier in the season, the Lions rattled off nine consecutive victories and advanced to the Philadelphia Catholic League final before embarking on a three-game journey in states. It was one that culminated Saturday in a 51-27 rout of Chartiers Valley at the Giant Center in Hershey, O'Hara celebrating the school's first PIAA basketball championship.
The outcome was never in doubt.