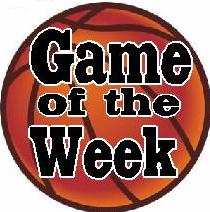 By Delcohoops.com Staff
This week's Game-of-the-Week is very special as the audio voice-over crew of Brian Carroll and Mike Mayer will be joining forces with Penncrest's Video Production Class for the Haverford vs Penncrest Boy's Basketball game this Tuesday night at 7:30.
The Video Production Class, taught by Mike Clark, has been video broadcasting numerous sporting and entertainment for Penncrest High School events all year.  Their video streaming is available on www.highschoolcube.com. 
Brian and Mike will be broadcasting on the usual EZStream server but the students at Penncrest will be including the Delcohoops.com audio broadcast along with their Penncrest video stream.  Simply go to highschoolcube.com and create an account (it's free) and link over to Penncrest's page.  Click on the basketball broadcast and you're all set!
You can still get the audio only broadcast by clicking on the Game-of-the-Week broadcast link on the right side of this page. Both broadcasts will begin at 7:15.