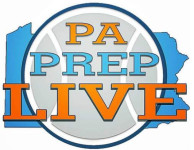 By Andrew Robinson
Improbably, Wissahickon was in a position to possibly upset District 1-5A No. 3 seed Penncrest on the road.
Down six with 2:37 left, the Trojans had fought all the way back to force a tie game and had the ball with 7.5 seconds left, ready to take the last shot and possibly the win. All season, Penncrest has hung its hat on its ability to defend. Now, more than ever, that was going to be tested.
The Lions got their stop, the game went overtime and their electric junior guard Tyler Norwood did what he does best, scoring the go-ahead hoop to lead Penncrest to a 60-56 quarterfinal win Saturday night.
"It comes down to sometimes, the ball goes in or it doesn't," Trojans coach Kyle Wilson said. "They made a few more plays than we did and sometimes that's the difference in the game. There were a lot of points where we could control that outcome, we had chances to win and sometimes it doesn't come out the way you'd like it to."
Norwood scored 30 points, including the 1,000th of his career, using his entire skillset to do so. The quick handle, the long 3-point shots, the drives, the ability to draw contact and even the gift of gab helped the undersized but deadly scorer go to work.
The first half was up-and-down basketball. Wiss jumped out to a 9-2 lead but Penncrest led 13-12 after one thanks to one of Norwood's deep treys. The score at half was a 25-25 deadlock with Norwood scoring 14 and Wissahickon's Zach Reiner having put in 13.
Reiner had a team-high 18 for Wissahickon and shot 6-of-12 from the floor but just 6-of-13 from the foul line. Still, he was able to get baskets and to the line against a physical Penncrest defense that guarded the Trojans very well as a unit.
"They're a high-powered offense," Penncrest coach Mike Doyle said. "They play in one of the toughest divisions around and their record doesn't reflect how good they were. We made it a point the last two days of really working on their dribble drive offense, getting through screens, opening up and time and time again, we came up with big stops."
(Webmaster's note: The Wissahickon vs. Penncrest PIAA District One 5A playoff game was our Game-of-the-Week and can be heard on our Archives link on the left hand side of the page.)
(click on this link for the full article)