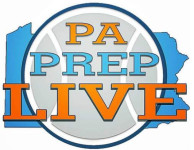 By Harry Chaykun
Tyler Norwood wanted to talk about his teammates after he scored 30 points to help Penncrest to a 60-56 overtime PIAA District One Class 5A quarterfinal victory over Wissahickon at the Lions' Kaufman Gymnasium Saturday night.
"It was about getting Justin (Ross) and the other seniors to Temple," said Norwood, a junior who scored the 1,000th point of his varsity career with 1 minute, 55 seconds to play in the extra period.
Norwood, Ross and the third-seeded Lions qualified for the PIAA Class 5A tournament and will play in the district semifinal round against second-seeded Great Valley at Temple University Wednesday night.

Penncrest had to survive a wild fourth period in which it did not make a field goal (0-for-5), getting all seven of its points on five Norwood free throws and two by senior Chris Mills. Four of Norwood's foul shots came with 4:44 left in the quarter when he was fouled and Wissahickon's Shane Ford (12 points, seven rebounds, two blocked shots) was charged with a technical foul in a scrum that followed the personal foul.
When Norwood was finished making those foul shots, his team had a 51-44 lead. Two minutes later, he was 1-for-2 at the line, ending a streak in which he hit a dozen in a row. Max Rapoport countered with a 3-point shot for the 11th-seeded Trojans, and Donovan Oliphant made two steals and tied the score at 52 with 1:44 to play.
Ross missed two foul shots with 1:32 on the clock, but Norwood forced Zach Gelman into a turnover with 5.7 seconds to play. Ross then couldn't hit a long try at the buzzer.
"This game was won at the defensive end," Penncrest coach Mike Doyle said. "That team has a high-powered offense, but we got stops when we had to.
(click on this link for the full article)