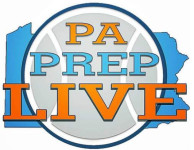 Jamar Sudan's putback with two minutes to go put Chester in front stay as the Clippers edged William Penn of York in a nonleague game Saturday, 69-65.
Jordan Camper blocked two shots late to seal the win for Chester (13-4). Camper flirted with a triple-double as he scored 18 points to go with 10 blocks and eight rebounds.
Michael Smith paired a career-high six assists with a game-high 19 points. As a team, Chester registered 14 assists on 20 buckets.
Sudan posted a double-double with 13 points and 10 boards, while Ahrod Carter checked in with 13 points for The High.
In other nonleague games: