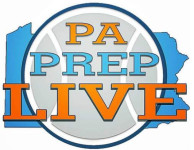 By Matthew De George
In mid-December, when leading scorer and two-time All-Delco forward Nick Alikakos went down with a knee injury, Jack O'Connell underwent the same self-evaluation as the rest of the Episcopal Academy teammates.
The role they entered the season expecting to fill needed to evolve to fill the scoring void. O'Connell, a spot-up 3-point specialist, would need to morph from an ancillary threat to a primary contributor.
Six weeks later, Alikakos is back. And the phenomenal surge EA is enjoying owes as much to those surrounding Alikakos as the forward's return.
O'Connell stepped to the fore Friday in spectacular fashion, draining all five of his 3-point looks in a 15-point outing as EA downed Haverford School, 71-57, to upend the title picture in the Inter-Ac that seemed secure just a week ago.
EA's win is retribution for a 54-51 setback at home three weeks ago. A fifth straight win moves the Churchmen (13-9, 6-1) into sole possession of the league lead. Haverford School, which rode a 13-game win streak into this week, falls to a second-place tie with Germantown Academy at 5-2. GA beat Haverford Tuesday in a five-overtime classic, 100-98.
(click on this link for the full article)