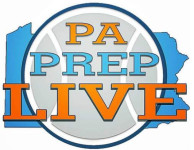 By Rich Flanagan
Kyle Long had seen this story before.
A slow start leading to uncoordinated offense and an inability to mount a comeback had been the encompassing theme of Springfield's season. In tight games, including twice against Penncrest in the regular season, Springfield would fall behind and finally hit its stride, but the gap was already too large to rally.
Long was not about to allow that to happen again.
Behind 16 points and four steals from Long, the Cougars shook off another slow start and picked up the District 1 Class 5A victory over Holy Ghost Prep, 58-42. It was Springfield's first District 1 victory in two years, when they were previously in Class AAA.
Long hit a layup and three-pointer on back-to-back possessions during the Cougars' 14-5 second-quarter run, in which they held the Firebirds scoreless for 5:42. Long feels the second quarter has been the point where his team tends to win or lose games and jumped on the opportunity to lead the comeback.
"We've had a couple of games where we've started out slow but we usually pick things up in the second quarter and our offense really starts picking up after that," the junior point guard said. "We knew we came out slow so we had to push the pace."
When Long wasn't scoring, he was finding teammates, as he did early in the third when he recorded a steal and found guard Kyle Sullivan (eight points) in transition to push Springfield's lead to 30-16 only 1:22 in.
Sullivan, who hit a three-pointer on the previous possession, was held scoreless in the first half. But Long kept looking for him to shoot his way out of an 0-for-4 start.
(click on this link for the full article)