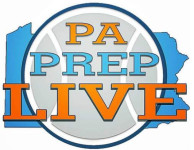 By Bob Grotz
Coach Larry Yarbray called just one timeout, with a minute to go, his top-seeded Chester High Clippers comfortably ahead of Upper Moreland in the District 1 Class 5A opener Wednesday night.
In essence the Clippers were coming off a 12-day timeout and the rust from it showed early, not late, in the 74-59 victory at the Clip Joint.
"That's probably the first time ever we had that much time between games," Yarbray said. "But the guys worked, they kept playing hard and we came away with a win. And this time of year, you take them any way you get them."
The Clippers (18-5) oppose Upper Merion, a 55-45 winner over Strath Haven, in the second round of the districts this Saturday.
Until then, senior Jamar Sudan, who registered game-highs of 16 points and eight rebounds, will remind teammates how important it is for the Clippers to reestablish their identity. Chester High hasn't won a state championship since 2012. The mission statement of this group is to rekindle the old spark.
"We don't have the talent we had from a few years ago," Sudan said. "Now it's like a rebuilding time for us. We're a senior team, a veteran team and now we have a chip on our shoulder. Our identity is definitely still evolving. Right now we're focused on the districts."
Sudan played a key role in fighting off the last challenge from the 16th seeded Bears (12-11), who pulled within 62-56 with 2:41 left on their 11th and final three-pointer, a bomb by Brett Brossman.
Sudan responded with a basket off a dribble drive that began at the top of the key. Then he scored on an offensive rebound and center Jordan Camper (10 points) added a basket. Sandwiched around those buckets were two free throws each from point guard Michael Smith and Brian Randolph III, who contributed 12 points. The Clippers, down by five points early in the first quarter, scored 12 of the last 15 points in the game.
(click on this link for the full article)
(Webmaster's note: The Upper Moreland vs Chester playoff game was our Game-of-the-Week and can be heard on our Archives link on the left hand side of the page.)