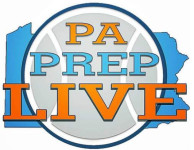 TC Cobb's clutch 3-point shooting in the fourth quarter propelled Springfield to a big victory over Haverford, 46-40.
What a difference a year makes for the Cougars, who notched one win last season. The Fords are defending league champions.
Cobb finished with 18 points and drilled two 3s in the final quarter to give the Cougars the lead. Springfield outscored Haverford in the second half, 29-15.
Nick Colucci led the Fords with 10 points.
Upper Darby 38, Penncrest 34 >> AJ Tucker netted 12 points and Shareef Jones Jr. tossed in 11 for the visiting Royals, who outscored the Lions, 10-6, in the final stanza. Saahir Lee tallied a game-high 14 points for Penncrest.