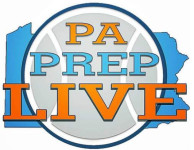 By Matthew De George
As Radnor regrouped at halftime Friday, Mason Ressler knew the assessment forthcoming from coach Jamie Chadwin.
Against Haverford, the Raiders needed to be more aggressive. And with Ressler regularly attended to by defenders four or five inches shorter, the senior forward would have to lead the way.
Ressler responded with 14 of his 16 points in the second half as the Raiders came from behind for a 46-40 win over Haverford.
"I try to be as aggressive as I can and try to get shots for my teammates and look to score when I can," Ressler said. "But I really try to use my matchup."
He and the rest of his Radnor teammates endured a sleepy first half, staggered by an 11-2 run by the Fords out of the gates. The Fords led by nine with 2 minutes, 51 seconds left in the half and by five at the break, only that close when Jack Thompson was shoved on a desperation half-court heave with 0.1 seconds showing and made two free throws.