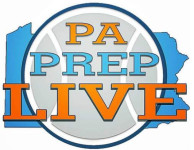 By Bruce Adams
Facing a red-hot Penncrest team that entered Friday night's contest on a 13-game winning streak and sporting a 9-0 Central League record, the host Pioneers survived a late Lion scare to win, 52-47, in a battle of Central League unbeatens.
Conestoga senior guard Scott Shapiro's sharpshooting from the perimeter gave the hosts a 16-8 first-quarter lead, and the Pioneers (13-2, 10-0) held the lead for nearly the entire game. However, late in the fourth quarter the Lions (13-3, 9-1) went on a 10-0 run to take a 42-41 lead with 2:19 left. It was the first time Conestoga trailed since the beginning of the first quarter.
"When we fell behind, we were patient, we didn't rush our shots," said Conestoga Mike Troy. "There were a couple of possessions [early in the fourth quarter] that I wish we could have taken back, but late in the game, we waited for our shots – we weren't having possessions where it was one pass and a wild shot."
Just 29 seconds after Conestoga fell behind 42-41, Pioneer sophomore guard Milton Robinson made a play that put the hosts ahead – for good. Robinson, who had not scored a point since the first minute of the opening quarter, drove to the baseline for a basket, drew a foul, and made the free throw to give the hosts a 44-42 lead.
(click on this link for the full article)