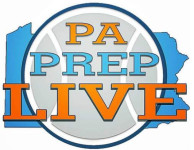 Freshman Jackson Piotrowski is quickly making a name for himself.
Piotrowski scored a career-high 19 points as Delco Christian topped Morrisville, 39-22, in a Bicentennial League game Friday night.
Piotrowski helped DC pull away after a halftime break that they entered trailing 11-10 after a plodding first 16 minutes of basketball. The Knights went 19-for-26 from the line to seal the victory.
Jordan Parks added nine points, and Tyler Penley was 7-for-7 at the charity stripe for DC (12-8, 10-6).
Also in the Bicentennial League:
Faith Christian 78, Christian Academy 46 >> Sam Geathers scored 14 points and Tehron Phillips added 13, but TCA had no answer for 6-foot-8 Zeke Snowden, who accounted for 30 points.