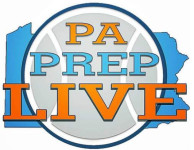 By Christopher A. Vito
One player stepped out of the Penn Wood locker room, then another followed. They both left smiling. The next few joked with each other as they packed their bags.
Frowns were nowhere to be found. The way they were behaving, one might have guessed that Penn Wood came out on top in Friday night's District 1 Class 6A quarterfinal.
The Patriots, though, didn't escape Abington's stuffy, sweaty home gym with a victory. Eric Dixon paired 20 points with 14 rebounds and the third-seeded Ghosts took down 11th-seeded Penn Wood, 67-49, with a lopsided fourth quarter.
So why the smiles from Penn Wood?
Perhaps rookie coach Matt Lindeman's group had reason to be happy. After all, his guys already had locked up a spot in the state tournament. The challenge now, he said, is ensuring that they will remain as motivated for Tuesday, in the first of two playback games that will determine PIAA playoff seeding.
"It's a weird feeling that you're out of one tournament, but still playing for the next one," Lindeman said. "But they'll be ready."
Readiness was the issue for Penn Wood (18-7) heading into the game's final eight minutes. The Patriots labored mightily to erase Abington's seven-point lead, which at that point had been the game's largest. A 9-2 Penn Wood run over a three-minute stretch of the third quarter leveled the score at 37.
In a blink, Abington got two buckets to fall and carried a 41-37 lead into the fourth. Then the wheels came off completely. Penn Wood went nearly three minutes without scoring, and the Ghosts staged a 12-2 run to create some distance.
(click on this link for the full article)