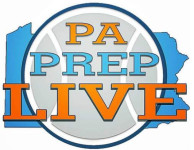 By Matthew De George
One buzzer-beater wasn't enough for Cade Brennan Friday night.
Sadly, even two weren't enough for Garnet Valley.
Brennan nailed clutch shots as time expired in regulation and the first overtime period, but No. 9 seed Spring-Ford ultimately outlasted Garnet Valley, 93-85, in a thrilling District 1 Class 6A playback game.
No. 11 Garnet Valley's season ends at 15-10. Friday was its fifth overtime game of the season.
Brennan only hit three baskets on the night, but his triple at the end of regulation sent the game into the extra session tied at 72, helping Garnet Valley surmount an 11-point third-quarter deficit. It's just his second 3-pointer of the season.
Each team only scored five points in the first OT, punctuated by Brennan's deuce at the buzzer to extend it to an extra, extra session. Brennan tallied nine points on the night.
Austin Laughlin led Garnet Valley with 35 points, including seven 3-pointers. It's the junior's sixth 30-point game of the season.
Brandon Starr added 22 points, and Connor O'Brien chipped in 13 for the Jags.