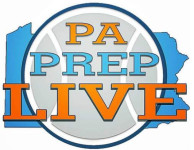 By Matthew De George
The trend lines for Saturday's PIAA Class 6A opener may seem in opposition. District 4 champ Williamsport (20-4) carries a 13-game winning streak to Milton Area High School at 4:30 p.m. Penn Wood, on the other hand, arrested a two-game slide by trouncing Perkiomen Valley, the top seed in the District 1 tournament, in its seventh-place game last Friday (a result perhaps most crucial for its avoidance of District 12 champ Roman Catholic in the first round.)
But zoom out and you have a Patriots team that has won 13 of its last 16, not too shabby in relation to a diminished field.
That commonality links the teams as among the dark horses in an uncharacteristically open 6A field, diluted by the parting out of quality teams to the 5A classification. But that's immaterial to what should be an intriguing affair.
The Millionaires are the hot team, boosted emotionally after avenging a loss to Hazleton in the District 2/4 regional final last time out.
Williamsport is much like Penn Wood in the size department, with a bunch of players of differing skillsets all standing around 6-foot-2. Stanley Scott, their leading scorer, is listed as a guard. The forward triumvirate of Rondell Carson, Darryl Wilson and Qayyim Ali add support scoring.
Those matchups won't be as perplexing for a Patriots team where the line between guard and forward is blurry anyway. Jay Fitzgerald will likely draw the assignment of Scott on the perimeter, but the likes of Rashaad Anderson, Vincent Smalls, Pernell Ghee and others are capable of guarding any of the Millionaires' other options.
(click on this link for the full article)