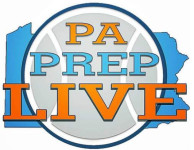 By Matthew De George
It was a bit of understatement from Larry Yarbray last Friday night, but rang true nonetheless.
"We've got to want it more," was Yarbray's assessment of Chester's 48-45 win over Springfield in the District 1 Class 5A fifth-place game.
Whether or not desire is the missing commodity, something is askew recently with the Clippers. And failure to resolve it in Friday night's states opener with Milton Hershey will bring an end to Chester's season. Chester travels to Lebanon High School for tipoff at 8.
The Clippers (20-6) have only lost twice in the last six games. But a setback at Academy Park deprived them a share of the Del Val title, while a home loss to Upper Merion ended the top seed's district title aspirations.
That paints the portrait of a Chester team that isn't playing its best basketball, still falls prey to its flaws and has authored some very un-Chester-like results. Even the battle-tested metric doesn't flatter the Clippers: They tote just a 4-4 mark against state qualifiers, dampened by some of their usual schedule stalwarts enduring down seasons.
The Clippers are oddly reliant on the 3-pointer, hitting an average of six triples per game. Ten of the 11 players in Yarbray's rotation have connected on at least one long ball. But Chester's abundance of catch-and-shooters leaves a paucity of players capable of creating off the dribble. Jamar Sudan can do it, as can Ahrod Carter, whose added dimensions to his game while leading the team with 58 made triples. Point guard Michael Smith creates in spurts, but with the inconsistency of a sophomore.
That leaves the passel of jump shooters, the workmanlike Brian Randolph who isn't a huge offensive threat and the unruly length of Jordan Camper, whose offense stems almost exclusively from lobs and putbacks.
(click on this link for the full article)