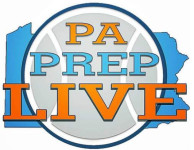 By PAPrepLive
Jamese Lundy-Byrd picked a great time to have a career day, making Penn Wood pay for every time they sent him to the line.
Lundy-Byrd scored a career-high 30 points as Chichester blew open a one-point game after three quarters to run away from Penn Wood, 78-59, in a big Del Val League upset Tuesday.
Chichester was 32-for-42 from the line. Twenty of those makes came from Lundy-Byrd on 25 trips to the charity stripe. Lundy-Byrd scored 16 points in a fourth quarter in which the Eagles outscored Penn Wood, 27-9. Penn Wood had four players foul out and was assessed four technical fouls.
Josh Hankins added 22 points, and Calvin Church paired 12 points with six assists for Chichester (3-14, 2-3 Del Val).