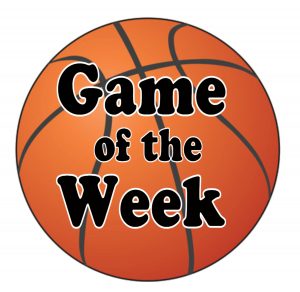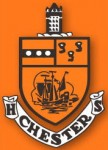 By Dave Burman
The Chester High Clipper boys high school basketball team holds off a tough Academy Park squad, 67-61 in Sharon Hill. Clippers have won 8 straight and are now 12-4 on the season and 5-0 in the Del-Val.
Academy Park falls to 10-5 overall and 2-3 in the Del-Val League.
Chester now leads the all-time series between the teams 58-3.
Super sophomore Karell Watkins led the Clippers with 18 points and 10 rebounds and was our Player-of-the Game and did an outstanding interview after the contest with yours truly and broadcast partner Andrew Kauffman.
5-11 senior guard Michael Smith had 16 for Chester. 6-3 senior Maddy DeJearnette with 14 for the Clippers.
Academy Park 6-0 senior Naseim Harley scored 24 points.
With Academy Park 3rd-year head boys basketball coach and fellow York College grad Frank Wolf (left), who is doing a tremendous job with the the program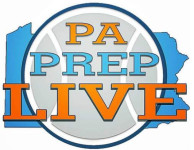 By PAPrepLive
Karell Watkins posted another double-double of 16 points and 13 rebounds as the Clippers led by as many as 15 points and withstood the Knights' late run to cut the spread to within one.Michael Smith added 16 points, Rahmaad DeJarnette tossed in 14 points and Akeem Taylor added 10 for the Clippers (12-4, 5-0) in their eighth consecutive win.
Naseim Harley led all scorers with 22 points, and Derrick Northern added 17 points for AP (10-5, 2-3).
(Webmaster's note: The Chester vs. Academy Park game was our Game-of-the-Week and can be heard in its entirety below or on our Archived Broadcasts link listed in the menu at the top of our page.)
Podcast: Play in new window | Download
Subscribe: RSS