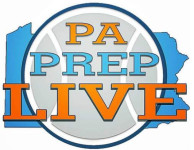 By Rich Flanagan
Christian Lane has played in his share of Philadelphia Catholic League playoff games: Five, to be exact, in his career with Bonner & Prendergast.
He's also left his mark on a couple of those contests, including last year's matchup against Conwell-Egan when he recorded a steal and scored the game-winning basket with under 10 seconds to play to lift the Friars to victory.
On Tuesday night, against those same Eagles, he provided another lasting moment.
After being held scoreless in the first half, Lane broke out for 13 points in the second and helped Bonner & Prendergast defeat Conwell-Egan, 65-51, in the first round of the PCL playoffs for the second straight year.
The Friars (16-7) advance to Friday's quarterfinal against Archbishop Wood at Bensalem.
Lane knocked down his first shot at the 2-minute, 8-second mark of the third quarter during a 20-7 run that pushed the Friars' lead to 43-28. Once his first shot went down, drives to the rim began to open up and none was bigger than his and-one with 4:55 left, pushing his team's advantage to 50-39. The Friars' lead never dropped under double digits after that point.
Lane, who was 0-for-5 from the field through the first two quarters, knew being in a playoff rematch that Conwell-Egan (9-13) was going to come out with an added edge.
"I just tried to bring my energy," Lane said. "We knew they were going to try and get revenge on us for last year's" playoff loss.
(click on this link for the full article)