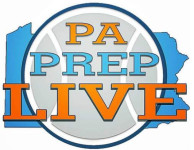 Conner Delaney turned his game up a few notches in the second half of Episcopal Academy's Pennsylvania Independent Schools Athletic Association tournament first-round game Wednesday.
Delaney scored 15 of his team-high 20 points after halftime and totaled seven assists in a 58-43 triumph over Germantown Friends.
Nick Alikakos was dominant with 19 points, including 11 in the second half, and 11 rebounds. Jack O'Connell tossed in seven points for the third-seeded Churchmen (16-10), who will play No. 6 Perkiomen School Saturday.