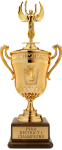 By Terry Toohey
There are no championship banners hanging in the Blue Gym at the recently opened, Springfield High School.
Don't worry, it's not an oversight. Getting the sparkling, state-of-the-art building up and running in the middle of a school year was the first priority. Adding amenities such as championship banners and the logos for all 12 Central League schools had to take a back seat.
Besides, a shiny new facility deserves pristine banners. New ones are on order for championship teams, individual state champs, 1,000-point members and 100-win wrestlers and should be up in a few weeks, athletic director Glenn Mallon said.
And when those banners are raised, there will be one more to order, after the Cougars claimed their second straight District 1 Class 5A title and third in the last five years with a 46-39 over Central League rival Harriton Wednesday night.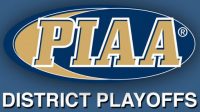 As with most championship banners, it will just reflect the year, not what the team had to go through to compile a 20-0 record, win a league and district championship in the same year for the first time in program history and to do it in the middle of a global pandemic as the Cougars have. It will not list the sacrifices the players and coaches were willing to make just to have a season.