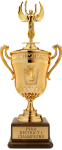 By Peter DiGiovanni
Tuesday night's District 1 Class 5A boys basketball championship game started tragically for visiting West Chester Rustin.
It ended jubilantly for the hometown team from Chester.
After two devastating first-quarter injuries for Rustin, the Clippers used a furious third-quarter charge to pull away from a game Golden Knights team, 62-46, for the Clippers' 24th District 1 title.
Chester (12-1) will now host District 2 champion Crestwood on Friday night in the quarterfinal round of the PIAA Class 5A state tournament. Rustin, on the other hand, is left out in the cold by the new, COVID-19-composed tournament format.
Only district champions get the right to play for a state title this year.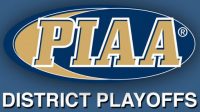 "It feels great," the Clippers' Jameel Burton said, "to win a district championship."