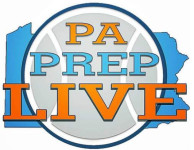 By Matthew De George
Marple Newtown's tear keeps gaining momentum, and Mark Dever is the prime reason.
Dever scored 27 points Thursday as Marple Newtown tipped Strath Haven, 63-55, for a third straight win.
Dever also corralled six rebounds and buried six 3-pointers. Mike May posted a double-double with 14 rebounds and 10 assists for Marple (8-11, 5-9 Central League).
John Harrar led Strath Haven with 18 points, while Cooper Driscoll netted 10.
In the Del Val League:
Penn Wood 65, Glen Mills 51 >> Vincent Smalls and Sharif Goff scored 15 points apiece, and Kairi Jones added a dozen points for the Patriots (13-6, 7-1).
Kenyon Cooper led Glen Mills (10-9, 5-4) with 16 points.