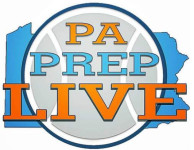 By Matthew De George
Four possessions into the second quarter Saturday, Sun Valley head coach Steve Maloney called a timeout to reprimand his players' hasty play.
The Vanguards were controlling the early stages of what would become a 66-56 nonleague win over Interboro, but the key to that control would be dictating a more measured pace. The response from his charges was a run of 15 points in the last six minutes of the half, followed by 23 points in the third quarter.
The pivot illustrates the two sides of the Vanguards as they wrap up a 6-16 season: The talent they possess, albeit with a youthful edge.
Sun Valley finishes with two wins in its last five games, but the other three losses were by seven points or fewer. That's reason for short-term frustration and long-term hope.
"I think a big thing we really need to work on is finishing games," sophomore captain Vinny DeAngelo said. "We were in a lot of games and it got to the third or fourth quarter, and we let it get away. As a young team, I think we can really build on winning a lot of games by finishing."
(click on this link for the full article)