By Josh Verlin  & Anthony Dabbundo
The margin for error in the Central League playoffs is razor-thin.
Take a look at Lower Merion, which enters Sunday's semifinal against Penncrest (4:00 PM, Harriton HS) on a five-game winning streak. The Aces, which earned the No. 2 seed in the Central with a 13-3 record (15-7 overall), beat regular-season champ Conestoga and the No. 3 seed Penncrest to begin that run, though each was about as close as it gets — Lower Merion won both games by identical 58-56 scores.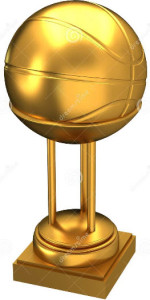 So despite holding wins over the other three playoff teams, the Aces know they don't hold any more of an edge than any of their opponents.
"The four teams that go to the league semis, they all have a chance and our hope is to somehow survive and get to the championship," Lower Merion coach Gregg Downer said. "And of course if you're in the championship, anything can happen."
One of the league's traditional powerhouses, Lower Merion hasn't won the Central League in three years, as Ridley has taken each of the last two titles.
If the Aces hope to get past the Lions and into Tuesday's championship, they'll have to limit the effectiveness of Penncrest junior Tyler Norwood. The do-everything 5-foot-10 guard is one of the favorites for the league's MVP award; he scored 22 on Lower Merion the first time around.
(click on this link for the full article)