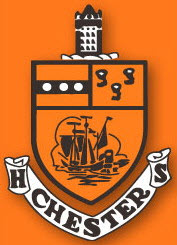 By Terry Thomas
We are just days away from the start of another season of hoops at the Clip Joint where the games will be played on the Fred Pickett Court. With the passing of the winningest coach in Chester High's storied history this fall, the Chester Upland School District has announced the court will be named in his honor.
Falling just one game short of their 3rd consecutive trip to the State Championship, this year's edition of the Clippers are shooting for a return trip to Hershey in March 2015. With only one senior and six new faces on the roster, the team will be searching to find their identity. The team will be quick in the back-court with Khaleeq Campbell (5'7″) and Keyonte Watkins (5'11"), smooth on the wings with Jamar Sudan (6'5″) and Marquis Collins (6'7″) and the paint will be protected by Maurice Henry (6'8″). Also available for Coach Yarbray will be a back-court of Stanley Davis (6'0″) and Jahmi Bailey (6'3′), wings of Deshawn Hinson (6'3″) and Juanir Moore (6'6″) and an anchor in Jordan Camper (6'7″). And finally sitting on the bow waiting for their chance to stir the Clipper ship will be Ahrod Carter (5'11") and Jamal Jones (6'4″). There are eight juniors on the roster sandwiched between Watkins, the lone senior and three sophomores namely Sudan, Carter and Camper.
It should be a fun ride at 9th & Barclay this season. Stop on by if you get the chance.