By Bob Grotz
It was only a matter of time before Coatesville wrapped up its runaway 96-82 victory over Chester in the quarterfinal round of the PIAA Class 6A tournament Saturday at Spring-Ford.
Yet there still was enough suspense to stick around for the last minute.
Red Raiders guard Jhamir Brickus was scoring at a record pace. The countdown to the single-game Coatesville school mark began with four minutes remaining when he reached 40 points. Spectators updated the number together with each additional basket.
Inside of 30 seconds, Red Raiders guard Dapree Bryan threw the ball far out in front of Brickus to lay in for 50 points.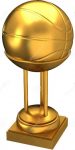 Seconds later Brickus added a deuce for a school-record 52. Coatesville alum Rip Hamilton never did that.
"I knew how many he had," Bryan said. "I was just like, give him the ball so he could break the record. He's fast, he can get to the basket and he can score on anybody. He showed it again today."
Brickus was so fast he jetted through reporters and disappeared into a sea of fans heading toward the exits.
It was standing-room only inside the gym. Fans began lining up for the 1 p.m. contest at 11:15 a.m. In spite of the score, it was worth the wait.
(click on this link for the full story)