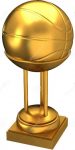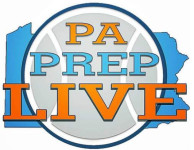 By Matt Smith
As Jordan D'Ambrosio played on one good ankle Saturday, Springfield teammate Belle Mastropietro erred on the side of caution.
D'Ambrosio took a hard fall to the floor, but kept going after Haverford at less than 100 percent. Mastropietro picked up her fourth foul early in the third quarter, even though the officials called for a foul she didn't commit on two occasions.
For three quarters, it was an agonizing, crummy, day for Springfield's senior captains.
So, it wasn't a big surprise the Cougars were involved in another defensive and low-scoring slugfest with Haverford, the second year in a row the teams clashed in the Central League semifinals at Marple Newtown. D'Ambrosio and Mastropietro weren't in tip-top form, but Springfield came back to win, 33-30, and will take on No. 1 Garnet Valley for the league championship Monday at Harriton.
(click on this link for the full story)
Webmaster's note: The Central League Girl's Championship basketball game on February 11th will be broadcast LIVE right here on Delcohoops.com. Pre-game begins at 5:45 PM.