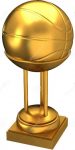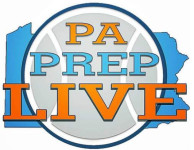 By Matthew DeGeorge
It was a small sequence with two minutes left in a game that had been decided, but it still illustrated the unrelenting control Malcolm Williams and Isaiah Rice exerted for Penncrest Saturday.On one end, Williams stole the ball from a Conestoga player, then dished to Rice, who was fouled. Rice hit the first free throw, missed the second, only for Williams to scoop up the rebound, get hacked and head back to the line.
Those free throws helped salt away a 54-46 win for Penncrest in the Central League semifinal at Marple Newtown, booking the second-seeded Lions (17-5) a spot in Monday night's championship game against regular-season champion Lower Merion (7:45 at Harriton).
Rice and Williams accounted for 17 of the Lions' 19 fourth-quarter points. On both ends of the court, whether via Williams' varied offensive game or Rice's court vision or their collective muzzling of Conestoga leading scorer Zach Lezanic, the pair dictated the game.
(click on this link for the full story)
Webmaster's note: The Central League Boy's Championship basketball game on February 11th will be broadcast LIVE right here on Delcohoops.com. Pre-game begins at 7:45 PM.