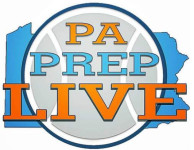 By Matthew DeGeorge
Within four seconds Wednesday afternoon, Penncrest guard Marquis Tomlin took the tap from forward Malcolm Williams, charged the lane and earned a trip to the line. That's four seconds for Penncrest, coming off three straight losses, to get two points and define one goal for the day: Bust a slump and nudge ahead of Garnet Valley, the team it entered one game behind in the Central League standings.
From that first sortie to the basket, the Lions did just that, and ruthlessly so. Near perfect days from Williams and Matt Arbogast helped Penncrest ends its slide with a 59-42 win over the Jags.
Though just one trip up the court, the Lions wasted no time in establishing what they wanted to do. They led 11-4 some 3½ minutes in, with all five starters scoring points. They were up 21-8 after a quarter, led by 11 at the break and never saw their lead trimmed to fewer than nine points the rest of the way.