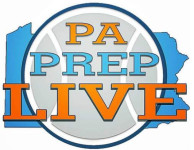 By PAPrepLive
Three games into the season and Chester High can finally exhale.
Looking for win No. 1 Thursday night at home, the Clippers controlled the tempo from the outset and big men Karell Watkins and Zahmir Carroll dominated inside the paint, leading to an 81-59 rout of Newark (Del.).
Watkins (31 points, 11 rebounds) and Carroll (13 points, 10 rebounds) each recorded a career high in scoring as the Clippers (1-2) came away with the 'W' for the first time in 2018-19. For Watkins it was his second double-double in three games.
Chester pulled away by outscoring Newark 25-11 in the fourth quarter. Akeem Taylor added 12 points and All-Delco guard Michael Smith contributed nine.
In other nonleague action: