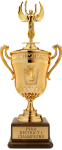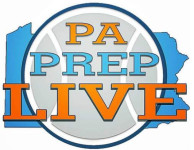 By Matthew DeGeorge
When you look at Downingtown West's roster and its quintet of contributors standing 6-foot-4 or taller, the natural inclination is to see a mismatch with Upper Darby.When Royals big man Kymir Roper, generously listed at 6-5 but with outsized tenacity, perused the roster, he saw opportunity.
"I love the challenge," Roper said, "no matter what anybody says."
Roper played only a peripheral role in the ultimate resolution to Tuesday's District 1 Class 6A contest, setting the screen that was supposed to get Mamadou Toure to the basket. Instead, Toure banked home a 20-foot jumper with one second left in a 46-44 Upper Darby win.
But at the other end, when Will Howard's home run pass fell shy of its target, Roper's hands were firmly around the ball as time expired, a fitting symbol for how profoundly he set the tone of cutting the Whippets' front line down to size.