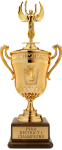 By Zach Drapkin
Every great team has a kryptonite, and for Lower Merion the past few seasons, that kryptonite has been Conestoga.
The Central League archrivals have played one another three times in each season since 2014-15, and every year, Conestoga has won two of the three meetings, knocking off the Aces in District 1 6A playoffs last postseason.
The Pioneers racked up another regular-season sweep of LM this year, taking the two games by a combined nine points, but the two teams found themselves facing off once against in district play on Tuesday after Conestoga dispatched Cheltenham in the first round on Friday night.
Lower Merion head coach Gregg Downer wasn't very happy to see Conestoga potentially on his schedule, and even less happy when it became a reality.
"I didn't like the bracket when I saw 'Stoga out there lurking," Downer said. "They're a very good team, and they certainly know how to beat us."
(click on this link for the full story)