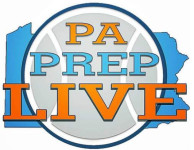 St. Joseph's Prep didn't need many 2-point field goals Sunday. Not when the Hawklets were shooting so proficiently from beyond the arc.
Prep hit a dozen 3-pointers, but it was a pair of free throws from Darius Kinnel with 3.4 seconds left that sealed a 52-50 victory over Archbishop Carroll.
A.J. Hoggard did all he could to keep Carroll (12-4 overall, 4-3 Catholic League) in the game with 25 points and three assists. The freshman point guard had a hand in 14 of the Patriots' 19 made baskets.
Justin Anderson added eight points and Keyon Butler supplied seven points and 11 rebounds.
Brian Griffin led Prep with 15 points and four treys as Prep shot 12-for-15 from deep. Kyle Thompson and Gabe Arizin both made three triples for 11 points. Kinnell drained 13 points for Prep, which made just five two-point buckets.