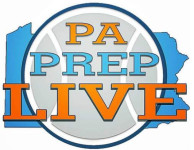 By Matthew De George
 Kharon Randolph looks over his shoulder and offers a sheepish apology for the answer he is about to give.
For two years, the junior guard has grown close to Jameer Nelson Jr. as a teammate and a friend at The Haverford School. They've developed a connection on and off the court as basketball-loving teens, irrespective of one possessing a famous basketball moniker.
When it comes to appraising Nelson on the basketball court, though, Randolph can't help but fall back on a ready-made explanation.
"It sounds cliché," Randolph starts hesitantly, "but he plays like his dad."
There's no avoiding the prestige that the name Jameer Nelson connotes on basketball courts around Philadelphia. But make no mistake: Jameer Nelson Jr. isn't the second coming of his father, the Daily Times Player of the Year from Chester, the Wooden Award winner at Saint Joseph's and the 13-year NBA veteran. He's charting his own course, and he has no more vocal supporter than his namesake.
(click on this link for the full article)