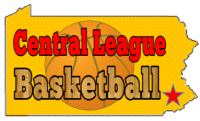 By Matt Smith
The Cougars avenged their 2020 championship loss to the Green Raiders and will begin their quest for a second straight District 1 Class 5A title next week as the top seed in the tournament.
But Thursday night, it was all about Central League glory. Springfield's seniors made it to the final all four years, but hadn't won since they were freshmen. Conran and Abbonizio were key players on that 2017-18 Cougars squad. On this night, they played like the veterans they are, combining for 38 points.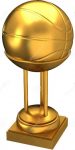 Abbonizio scored 13 of her 17 points in the second half and went 11-for-12 at the free-throw line.
"It's amazing," said Abbonizio, who last month became the program's all-time leading scorer. "We had the crowd behind us in our new gym, undefeated on the floor, and we were the first team at Springfield that won a championship in the new school. That's something to be proud of and I think everybody on the team, all 13 of us, should be proud of that."
(click on this link for the full story)
Click on our Schedule page for the PIAA District One girl's basketball playoff brackets.