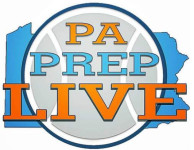 By PAPrepLIve
Donovan Rodriguez and Jim Welde were calm and collected when Monsignor Bonner & Archbishop Prendergast needed it most Monday night.
The duo combined to go 4-for-4 from the free throw line in the final 10 seconds to preserve a 79-74 Catholic League boys basketball victory over Archbishop Wood.
It was the only free throws the pair attempted in the game. Welde hit his two with 2.8 seconds left to seal the victory. The Friars were 20-for-21 from the charity stripe. Isaiah Wong paced the Friars with 29 points. Tariq Ingraham added 18 points and Tyreese Watson chipped in with 10.
In other Catholic League action: