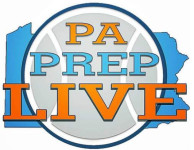 By Matthew De George
 Down nine points at 5 minutes, 19 seconds of the third quarter, there was no moment of revelation for Penn Wood Thursday — no momentum-turning shot, no pivotal collision in the lane.
In place of the dramatic, Pernell Ghee simply looked around the timeout huddle at his fellow seniors and found looks of recognition. Mundane as it sounded to a corps playing rival Chester for the final time, the comeback would have to start one possession at a time, at the line and on defense.
"Nothing changed," Ghee said. "Coach said, we're in the same predicament as last game (against Chester); we've just got to keep our head and stick to the game plan. We went over the game plan one more time, we said we're going to get the W if we stick to the game plan.
"We stuck to the game plan, and we got the W."
Ghee and company roared away to a 58-55 Del Val League win, finishing with a 25-13 edge over the game's final 13 minutes.
The damage started via a 10-spurt to put Penn Wood up, 43-42, with 2:32 left in the third, Ghee rolling to the basket for a layup off the glass.