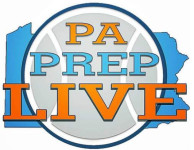 By Matthew De George
Free-throw shooting hasn't exactly been Delco Christian's forte this season. But the Knights overcame those struggles in a big way on the road.
T.J. Tann scored a game-high 16 points as Delco Christian used a 24-for-32 shooting night at the charity stripe to claim a 51-37 Bicentennial League victory over Holy Ghost Prep.
Jordan Parks added 13 points, six rebounds and five steals. Obinna Nwobodo chipped in 10 points and six rebounds.
Tann was 9-for-10 from the line while Parks (a 56.5 percent shooter on the year) was 8-for-10 and Nwobodo went 6-for-10. Delco Christian (9-7, 7-5 BAL) entered the game at just 62.1 percent from the line this season.
In nonleague action:
Upper Darby 63, Norristown 55 >> Magd Adelwehab drained three 3-pointers en route to 17 points, and Bayir Hodges chipped in 13 as the Royals won a third straight game.
Noah Walker added 11 points for Upper Darby (4-11).