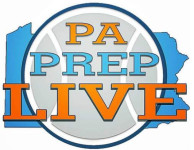 By Matt Smith
Neshaminy's Chris Arcidiacono is as good as advertised.
The junior guard, who is a younger brother of Villanova great Ryan, poured in a game-high 26 points in a first-round District 1 6A playoff matchup Friday night. At times, he was awe-inspiring. He even made a buzzer-beater from half court to end the first quarter.
Unfortunately for the No.22 Redskins, 11th-seeded Penn Wood was better.
Although Neshaminy led by as many as four points with three minutes to play in regulation, the Patriots persevered, overcame 'Little Arch" and, at long last, broke their district playoff curse.
Vincent Smalls converted a three-point play to put Penn Wood ahead to stay with 1:30 left and the Patriots rallied past the Redskins, 59-51. It marked the club's first district playoff win since a 74-48 drubbing of Bishop Shanahan Feb. 15, 2014.
Penn Wood advances to the second round Tuesday to play No. 6 Pennsbury, which earned a first-round bye.
"It feels good," said Smalls, who scored 11 of his 15 points after halftime. "The last couple of years, we couldn't get out of the first round. Last year, we lost on a buzzer-beater (against Lower Merion) and that really hurt us. Last year, we weren't feeling confident, but this year it's completely different. We're more hungry. We want it more than ever, and we know what we got to do. We're going to follow the game plan and just continue. No looking back, just looking forward and staying focused as a team."
Smalls attacked the rim and was fouled en route to the hoop for the game-tying basket. He calmly swished the ensuing free throw to put the Patriots (16-7) in front, 47-46.
"That felt pretty good, honestly," Smalls said. "I saw my teammates and I just knew, we got it. We felt pretty good after that one."
After a Neshaminy turnover, one of 25 on the evening by the visitors, Pernell Ghee made a layup to extend Penn Wood's advantage to three points. Ghee, who netted a team-high 17 points, hit three big baskets in the fourth period as the Patriots made their comeback. Kairi Jones had a steal and a layup and was a tremendous facilitator in the fourth quarter. Rashaad Anderson was clutch at the free-throw line (5-for-6) down the stretch to help seal the victory.
(click on this link for the full article)