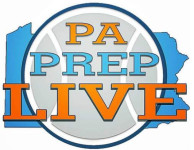 By Terry Toohey
If anyone had Connor O'Brien and Cade Brennan in the unlikely heroes pool for Garnet Valley's showdown with Methacton in the first round of the District 1 Class 6A boys basketball playoffs Friday night, pat yourself on the back.
You made a good call.
On a night when leading scorers Austin Laughlin and Brandon Starr were guarded more closely than White House secrets, O'Brien and Brennan came through in a big way to help the Jaguars make history with a 49-45 victory over the Warriors.
O'Brien scored 12 points and handed out seven assists, and the 6-5 Brennan added eight, and teamed with Peter Tienabeso to hold Methacton's 6-8 freshman center Jeff Woodward scoreless in the second half. That gave the Jaguars their first District 1 playoff victory since joining the Central League in 2008.
You can add Cole Palis to that heroic list, too. The 5-10 sophomore guard made both ends of a 1-and-1 with 55.8 seconds left to put the game out of reach.
"We're not that hard to figure out," Garnet Valley coach Mike Brown said. "We count on Andrew (Laughlin) and Brendan (Starr) a lot and when teams go after them the way Methacton did, other guys have to step up.
(click on this link for the full article)