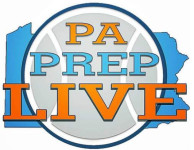 By Matthew De George
Solely paging through boxscores, it's tempting to write off Penncrest as merely Tyler Norwood and a cast of supporting players.
The explosive junior guard is the only Lion averaging in double-figures this season. His 23.2 points per game account for 45.6 percent of the team's scoring.
But it's rare that the one-man-team paradigm carries as far as Penncrest has ventured this year. As the Lions prepare for the District 1 Class 5A final Saturday afternoon at Villanova, the imperative for No. 8 seed Upper Merion will involve more than simply bottling up Norwood.
Offensively, at least, the "Norwood as everything" storyline largely holds. He scored 21 of the team's 41 points in the semifinal win over Great Valley and 30 of 60 in banishing Wissahickon in overtime in the semis. He's tallied 50 percent or more of his team's points in 10 of the Lions' 26 games this season.
Success by that blueprint still requires sizeable contributions elsewhere — 9.1 points per game from Justin Ross, 8.1 from Mike Mallon — but with Norwood also handling the point, his offensive threat opens opportunities. When Penncrest is on, everything flows from Norwood.
But that's only one aspect of the game, and the defensive side of the ball offers Penncrest a greater chance to get everyone involved.
(click on this link for the full article)
(Webmaster's note: The Upper Merion vs Penncrest District One Championship game will be broadcast as our Game-of-the-Week today. You can link to the game on the left hand side of the page.)