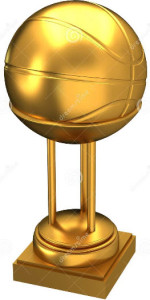 By Josh Verlin
Back in January, it looked like the wheels were falling off the Penncrest wagon.
After ripping off a dozen straight wins following two season-opening losses, Mike Doyle's Lions were riding high in the Central League. Then came four consecutive defeats: at Conestoga and Strath Haven, at home against Harriton and Lower Merion, in that order.
Suddenly, Penncrest went from a team that was in the running to finish the regular season undefeated and earn a berth straight into the league's championship game to one that was starting to slide towards missing the four-team Central playoffs entirely.
It was a difficult stretch on the schedule, to be sure, but something wasn't quite right in the Lions' den.
"I just think that we lost a little bit of chemistry between each other, it wasn't really anything big," junior guard Tyler Norwood said. "I think that the Conestoga game got some people a little shaken up."
"The low point, the soul-searching moment was giving up 69 points to Harriton," Doyle said, referencing the third of those four, a 69-63 loss to the Rams on Jan. 27. "We just had to say 'that's not us,' we had to get back and guard and that's what we've done all year."
(click on this link for the full article)
(Webmaster's note: The Upper Merion vs Penncrest District One Championship game will be broadcast as our Game-of-the-Week today. You can link to the game on the left hand side of the page.)